Margaret Flynn, PsyD
Clinical Psychologist located in San Francisco, CA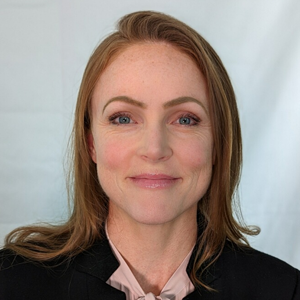 About Dr. Flynn
Dr. Margaret Flynn is a licensed clinical psychologist specializing in couples therapy and sexual health. She has experience treating anxiety, depression, trauma, relationship problems, and life stressors with insight-oriented and cognitive-behavioral approaches. In her work with clients, she is curious, flexible, and authentic. She enjoys helping clients identify and work toward their goals in a way that best fits the individual. With couples, she works from an Emotionally Focused Therapy framework, facilitating change from distress to a secure bond from which the couple can more productively navigate conflict. In the context of a positive therapeutic relationship, she believes that clients can heal, build self-efficacy, and feel better prepared to meet life on its terms.
Dr. Flynn enjoys working with adults and couples in San Francisco and via telehealth across the state of California.
Dr. Flynn completed her pre-doctoral internship in the San Francisco Bay Area at San Quentin State Prison. She received her doctoral degree in Clinical Psychology from the California School of Professional Psychology, and she has a military background.