Matthew Arnold, PsyD
Post-Doctoral Fellow located in San Jose, CA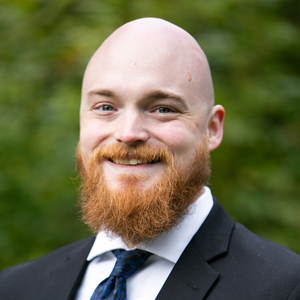 About Dr. Arnold
Dr. Matthew Arnold is a postdoctoral fellow offering individual, couples, and family therapy. He specializes in the treatment of depression, anxiety, substance misuse, sexual dysfunction, and couples and family conflict. Dr. Arnold utilizes a range of evidence-based therapy approaches including Cognitive-Behavioral Therapy (CBT), Acceptance and Commitment Therapy (ACT), Mindfulness-based strategies, The Gottman Method, and Family Systems Therapy. His therapy approach is culturally sensitive, humanistic, and individualized for the unique needs of each person.
Dr. Arnold enjoys working with adults and he currently sees patients in-person in San Jose and via video-medicine across the State of California
Dr. Arnold previously worked for Washington State Department of Social and Health Services (DSHS) at the Fircrest Residential Habilitation Center as a habilitation plan administrator, a case resource manager, and he has also worked in group homes as a caregiver. He received his bachelor's in psychology, master's in psychology and counseling, and doctorate in counseling psychology from Northwest University (NU) in Kirkland, Washington. He completed his predoctoral internship working at a behavioral health outpatient clinic and psychiatric inpatient hospital through the University Health Truman Medical Center in Kansas City, Missouri.
When not providing clinical care, Dr. Arnold enjoys spending time with his family, camping, guitars, theater, beach trips, museums, motorcycles, and he is a huge fan of all the works of J.R.R. Tolkien.