Sarah Asmussen, PhD
Clinical Neuropsychologist located in Palo Alto & San Jose, CA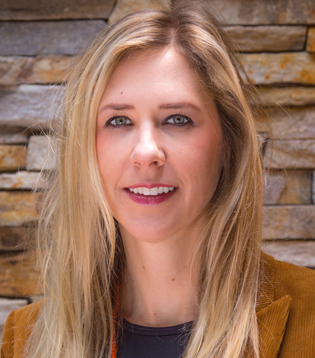 About Dr. Asmussen
Dr. Asmussen is a clinical neuropsychologist offering therapy and assessment. Her focus in therapy is facilitating in-depth individual and relationship work by using an integrated approach applying Mindfulness, CBT, Psychodynamic and Couples-based treatments. Therapy interventions take place in the San Jose office and via telemedicine, across the state of California.
In addition to providing support through clinical interventions, she provides comprehensive neuropsychological and psychological evaluations across the lifespan in Palo Alto and San Jose. Diagnoses such as ADHD, ASD, Depression, Anxiety, etc. are often evaluated in the outpatient clinic.
Dr. Asmussen's experience spans nearly two decades. Prior to joining The Clinic, she worked in private practice, as a Clinical Neuropsychologist and Senior Scientific Director at the Defense and Veterans Brain Injury Center, and in both inpatient and outpatient facilities (e.g., concussion clinic, memory clinic, poly-trauma unit, acute rehabilitation, burn unit, VA Palo Alto Hospice, epilepsy monitoring unit).
Dr. Asmussen completed her two-year residency at Barrow Neurological Institute-St. Joseph's Hospital specializing in Clinical Neuropsychology. She completed Internship at James A. Haley VA. She graduated with a PhD in Clinical Psychology from Palo Alto University, a Stanford affiliate, and was awarded a certification in Neuropsychology.