Leslie Ziegenhorn, PhD
Clinical Psychologist located in La Jolla, CA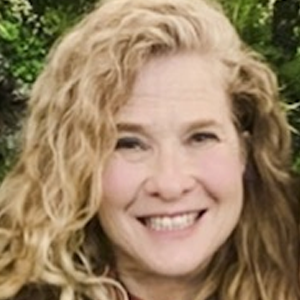 About Dr. Ziegenhorn
Dr. Leslie Ziegenhorn (she/her/hers) is a licensed clinical psychologist with over 30 years of experience in the mental & behavioral health field. Although she's enjoyed varied professional roles such as professor, researcher, clinical supervisor, and yoga instructor, she's devoted most of her career to what she loves most: supporting individuals' growth through psychotherapy.
Dr. Ziegenhorn's collaborative approach weaves evidenced-based principles of the Behavioral Sciences with Integrative modalities to address issues such as anxiety, depression, ADHD, substance overuse, life transitions, and bereavement. Treatment plans are tailored to support next-stage growth; thus the therapeutic approach may change as obstacles are diminished and new opportunities arise. Depending on clients' issues, goals, and interests, work together may include cognitive-behavioral therapy, lifestyle medicine, mindfulness, ecopsychology, dreamwork, and/or transpersonal approaches. When relevant, her work is informed by training in Ketamine assisted psychotherapy. With cultural humility, she encourages incorporation of clients' own heritage traditions that support their emotional and/or spiritual well-being.
Leslie currently sees adults in La Jolla and via telehealth throughout California.
Dr. Ziegenhorn also serves as Assistant Clinical Professor at UCSD's School of Medicine where she completed a 2-year postdoctoral fellowship. Her APA-accredited internship and doctoral degree in clinical psychology were granted by Wayne State University's School of Medicine: Department of Psychiatry and Behavioral Neurosciences. She earned her bachelor's degree in psychology from University of Missouri. She returns to the Midwest each Autumn on an annual pilgrimage to soak up the fall colors.